Thrust Cylindrical Roller Bearings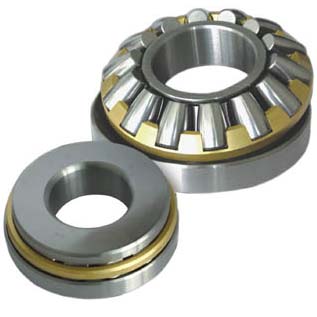 Thrust Cylindrical Roller Bearing comprises washer raceway ring (blowout patch, seat ring) and components of cylindrical roller and holder. The cylindrical roller is processed by convexity, so the pressure between roller and raceway surface is evenly distributed.
This type of bearing is provided with separable structure, and blowout patch, seat ring and roller body components can be separately mounted. When mounting, the shaft is not allowed to incline relative to housing axis.
This type of bearing is applied in low speed situation. It can be subject to unidirectional load, but radial displacement can not be limited. The axial load capacity is great, and the axial rigidity is large